The Undergraduate Graphic Design Show at CalArts is an annual exhibition showcasing the works produced by the students from all year levels. Here We Grow, the 2014 show, was organized and created by a committee of eight members from the beginning to the end. We curated a show that explained the progression of the undergraduate graphic design program at CalArts, focusing on three important graphic design "skill set". For the first time, the visitors outside of the CalArts graphic design program were able to enjoy not only the final product created by students, but with the context at which the works were created within the four-year curriculum.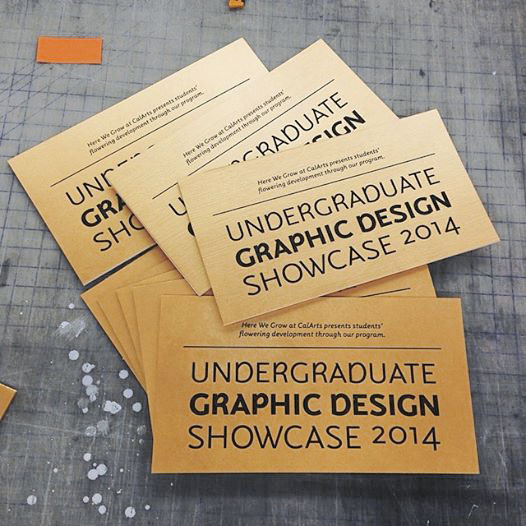 Over four years, our students develop a relationship with type, communication strategies, and their formal voices. These essential skills are at the root of our program, shaping keen and distinguished designers.

See how students grow through our evolutionary program.