Jason Pine and Trevar Cushing of Backwoods Ltd. first reached out to me for a help with their Kickstarter campaign that started their long journey of making the first in-depth feature "desert rock" documentary film: Desert Age. Beginning from their original branding, title cards, visual posters to a website, I had a great opportunity to take a small part in an inspiring project.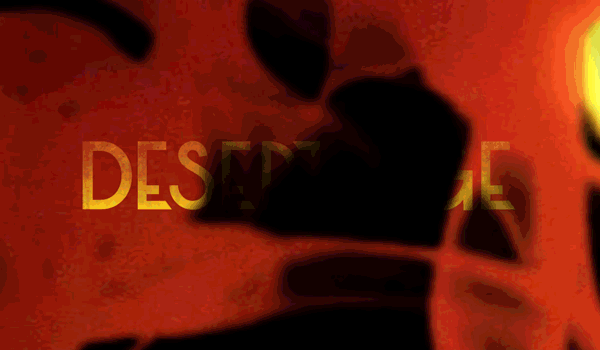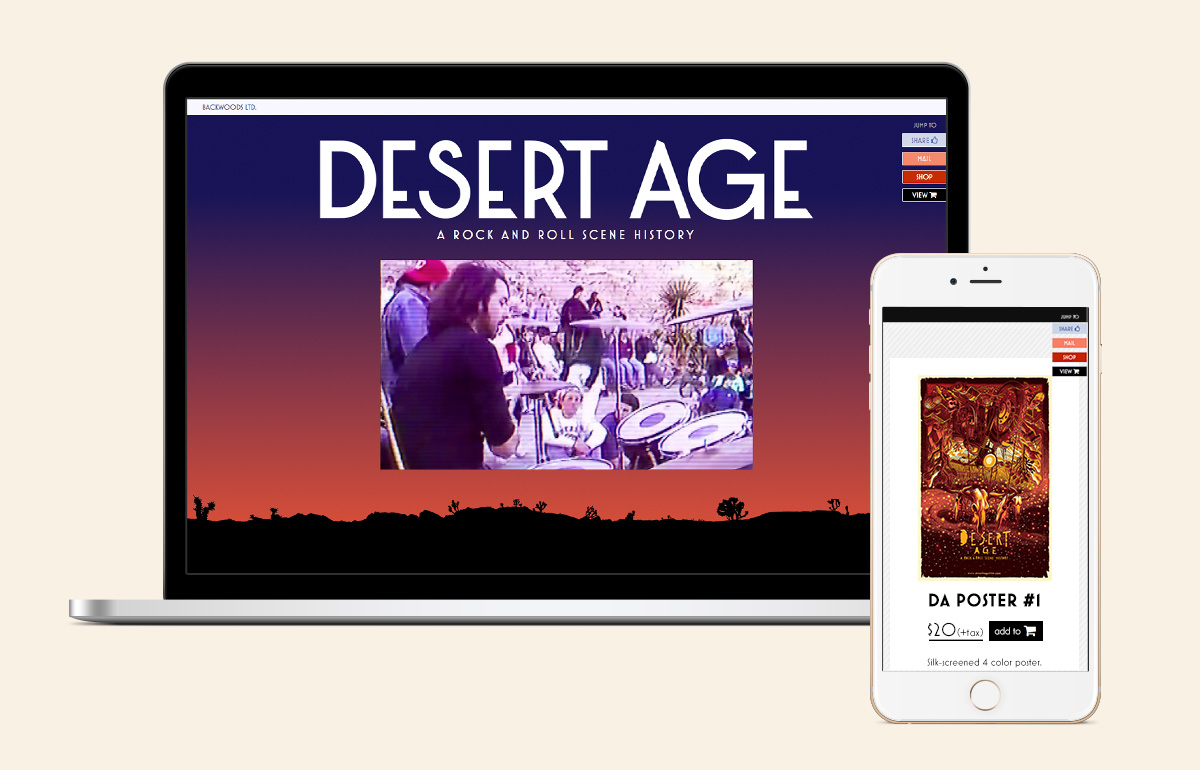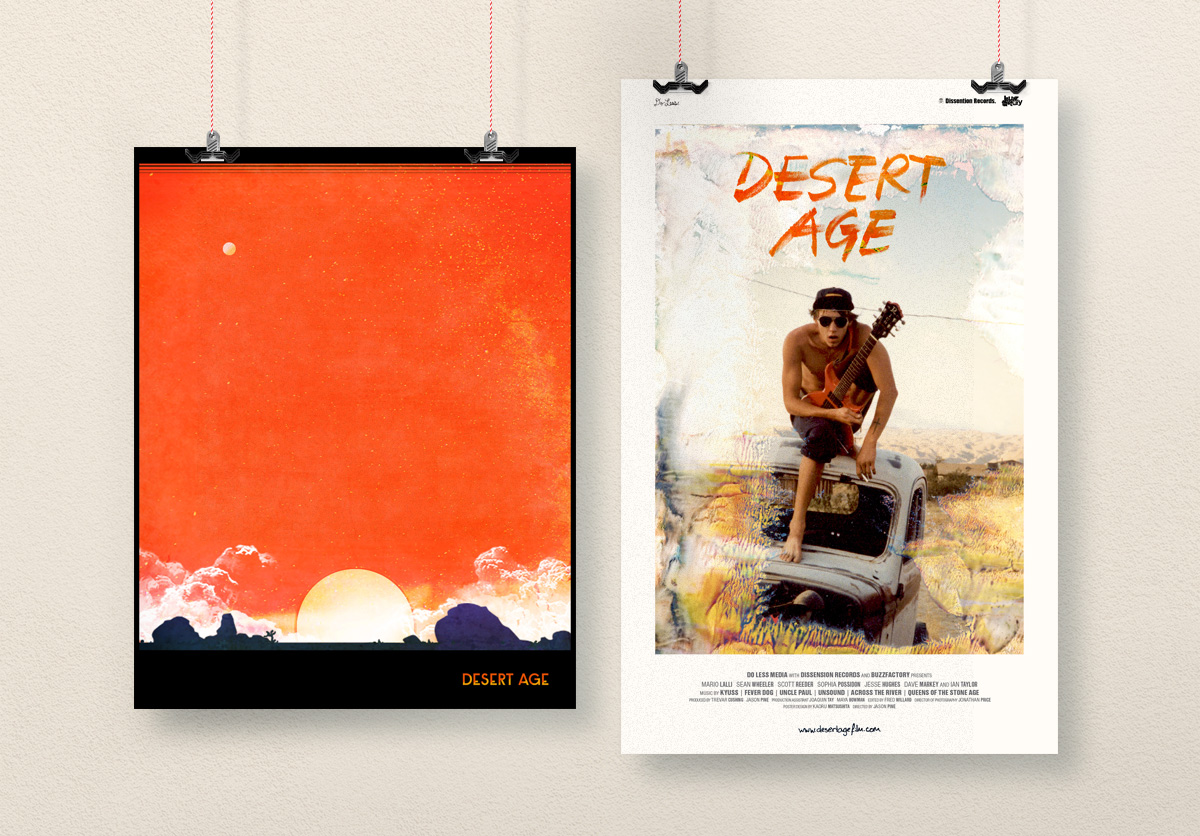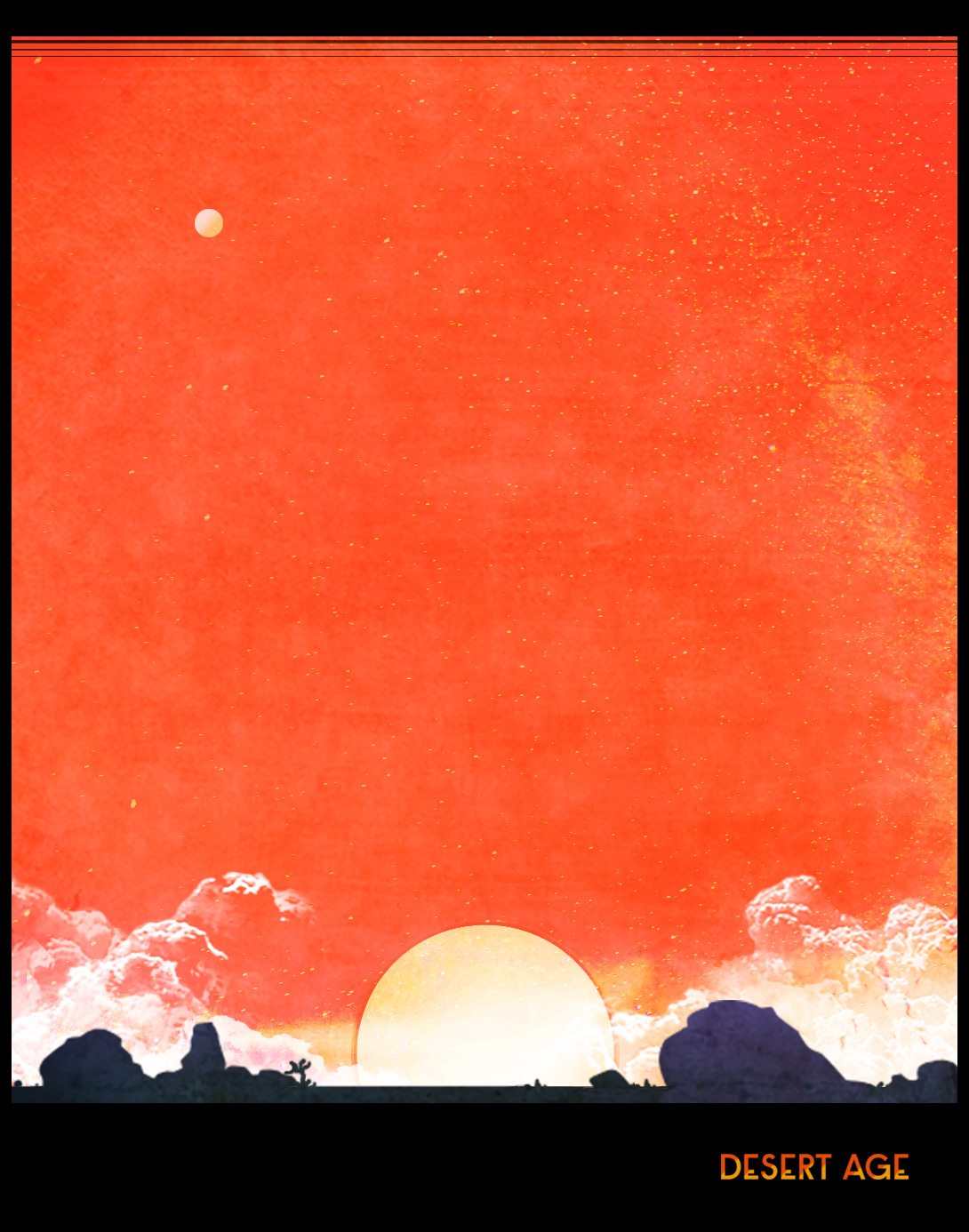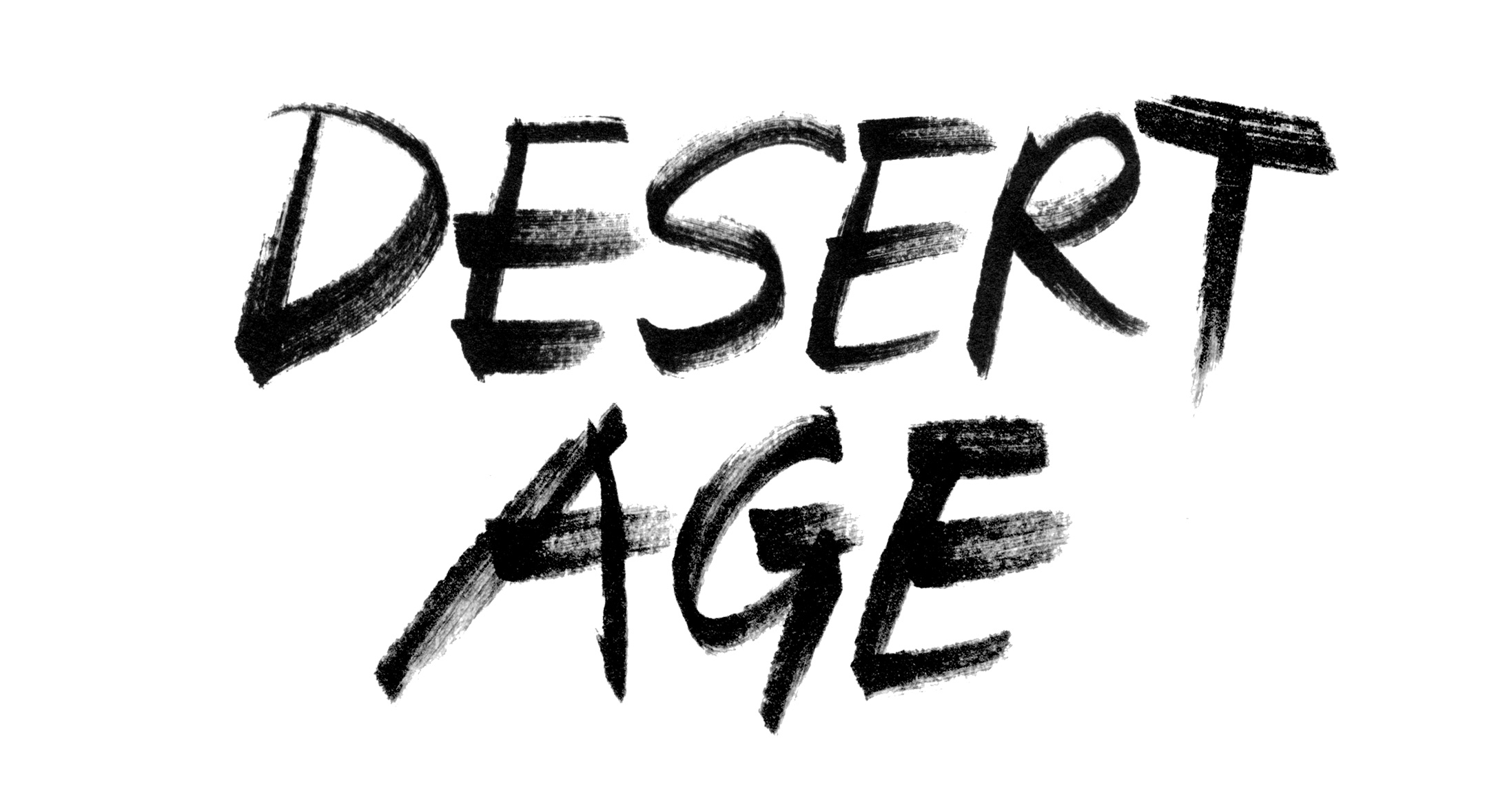 In the early 1980's, growing in a similar yet geographically separate way to the "grunge" movement in Seattle, was a new and lesser known genre of music known as "desert rock." It was a catch-all style that ultimately evolved from jam-band generator parties that took place in remote desert locations outside of Palm Springs, CA. "Desert Age" traces the complete historical lineage of the people, places and bands that shaped that scene and genre to this day. The film is comprised of exclusive interviews, private photos and home videos that offer in-depth access to a scene that has remained insulated and undocumented until now.
The film can be purchased via iTunes.